What we do
Croatian Coastal Licence "B Licence
As Coastal patent is the name given to boat licences in Croatia. There are the patents Boat Skipper A, B and C and Yachtmaster A. The designation is misleading in that in most countries the term "patent" is used almost exclusively for certificates of competency in professional navigation.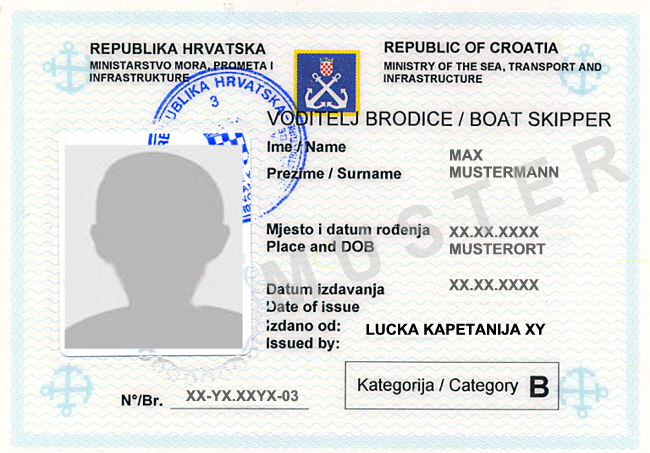 In Croatia, driving licences are compulsory for all boats and ships with a motor.
In principle, there is no international agreement on coastal patents. Croatia is a member of the International Maritime Organisation (IMO). There are agreements between all Mediterranean states on the recognition of boatmasters' licences. Training and examinations are coordinated among the members of the organisation.